For Award Winning Businesses
If you think your business is award winning and would like expert help, please give me a call.
Clients – particularly Herts businesses – have won county, regional, national and international awards.
96% of over 80 clients have been nominated finalists in their category.
61% of those have gone on to win.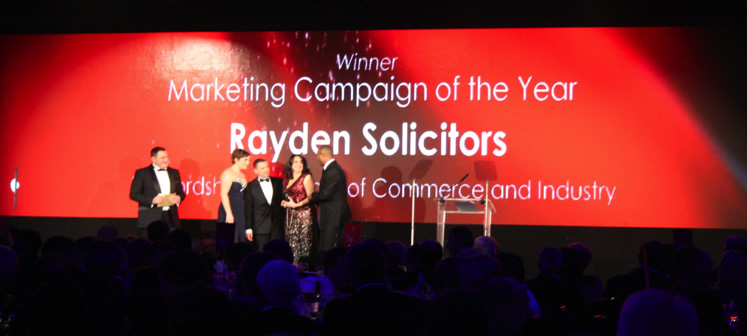 "I have worked with Kate for approximately 5 years. With Kate's support, we have enjoyed multiple awards successes, have devised and revised our marketing strategy and successfully achieved all KPIs. Kate is professional, pragmatic and an enthusiastic ideas person who sees things through and get things done. Perhaps more importantly, Kate is also great to work with." Nadia Biles Davies – Rayden Solicitors
If you'd like to find out more about how your business could benefit from winning a business award, or guidance on how you can secure a win, please call Kate on 07970 280084 or email on kate@meredithmarketing.co.uk